I made a new banner for Book Thought Friday – never you worry, I will still be doing book reviews and posting them as I do them… but Book Thought Friday can either include a link to those reviews, or just have me discussing the books that I have read/am currently reading.
Basically, it's a way for me to get away with having multiple days to post about books. I don't have a reading problem, you have a reading problem! 
Ahem.
So, let's see if I can start with what's changed up in my reading habits, because there has been a huge change. My husband decided that he wanted to get me an early birthday present; the fact that he knows me so well shows through, because he got me a tablet that functions as an e-reader. It's perfect, because it's the size of a paperback novel, can fit into my purse, and I can bring it with me everywhere I go. I've named it Danse, and it is now my constant companion.
While this doesn't seem like it should be a big deal, it actually is. I've never owned an e-reader before, in my entire life. So, this has opened up an entirely new world for me. I can now do reviews in exchange for copies for e-books (Which is amazing), and I have access to basically any book that I want, at the thought of a button. (Which is also amazing.) With that said, let's go over what magical adventures I've had in reading this week, thanks to Danse.
---
So, the first thing that I should mention is the book Horns, by Joe Hill. I'm almost finished with this, so you can expect a book review up on a few days. I took the time to watch the movie before I started the novel, because I wanted to make sure that I could enjoy the film.
It was good that I did, because there are quite a few differences. However (as I feel like it most often is), the book is really amazing. I'm enjoying the witty dialogue, the characters, and the way that the author has the novel itself laid out. We travel both in the future and in the past, so that we're really getting to know the characters involved, what they're doing, how they became who they are, etc. For those of you who don't know what the book is about, basically a man named Ig is accused of killing his girlfriend; he wakes up one day with a pair of horns growing out of his head… and these horns give him the ability to bring out peoples innermost thoughts and desires. Whether he likes it or not.
I would really recommend this, and I'm not even finished reading it. Expect a full book review for it up before the week is out.
---
Guys, I'm not going to lie. I re-read the Twilight book in one night, because it was the one thing that I had a copy of. Guess what, it's not any better than it was the first time.
---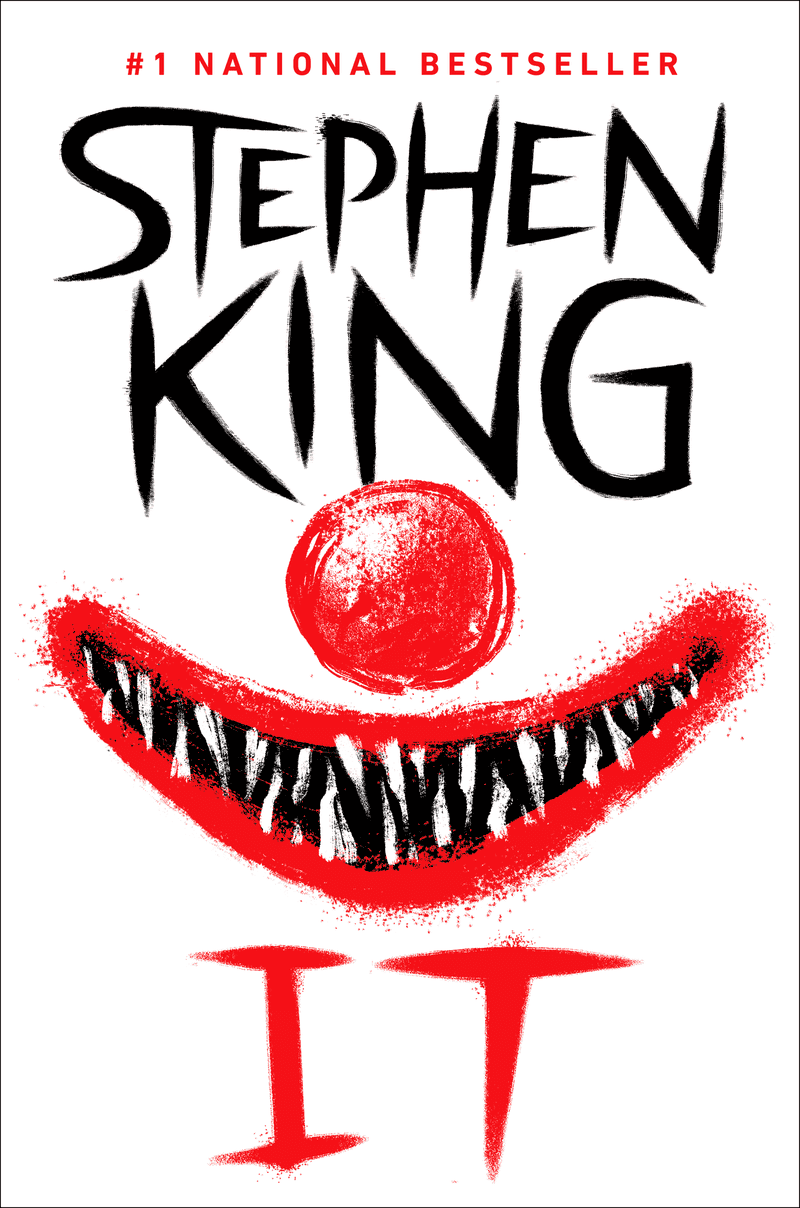 I also got a hold of a copy of IT by Stephen King. This is actually something that I've wanted to read for a long time. While I'm not usually the type to read multiple books at once… I can admit that the novelty of my e-reader had me reading the first few chapters of anything that I could get my hands on, just to get the feel for how amazing it was to have a book, anytime, anywhere.
With IT, I've only read the first 20 pages. This is one of those books that I'm going to have to do chapter updates on, however, because… my lord… it's a long, long, novel.
So, expect weekly updates on this baby until I'm finished – and then we can get to the full review that you know is coming. For now, I actually don't have much to say on it. We were introduced to the opening scene – the one that's quite iconic from the movie. We all float down here. I'll have more thoughts on this later.
---
Oh, so I need to come back in and edit for this. Last night, while my insomnia was being horrible and not letting me sleep, I was browsing Kindle and I ran across Eve: The Awakening by Jenna Moreci. I watch her blog, and I adore it – I downloaded the first few chapters of this book for free… and I actually really enjoyed it. It tells the story of Eve, a girl with a past – she's a chimera, and that's apparently not such a good thing in society in the future. I didn't get to read enough of the book to actually get a decent impression on it, but I'm going to buy it as soon as I can afford to spend a few bucks, and you should see a full and detailed review of it once I do – from what I saw, I really enjoyed it. I do adore self-published authors! They go through so much, and put in extra effort to make sure that what they're bringing us is quality work, and you can see it in the writing, in the way that the novel unfolds, and in those first three chapters that I got to read.
I'll have more on this book later, once I manage to get myself a copy of it, so be on the lookout for that!
---
Finally, I am making progress on A Game of Thrones. I've gotten through the first 3 or 4 chapters… and this novel runs pretty parallel to the show. I'm thinking that I might actually do this particular series in its own blog – or I might just save the bottom portion of book thought Friday as my GRRM update. As of yet, we're just getting introduced to the characters, so I don't have many thoughts on it thus far; but trust me, I am quite sure that I will by this time next week.
I really do love Martin's writing. I usually feel like books this long have superfluous words that aren't really necessary to the plot and only exist to make more pages, but I actually feel like he makes every word count. It's refreshing, and a lovely thing to read. So far, I've only read the opening chapter, a chapter for Bran, a chapter for Cat, a chapter for Dany, and a chapter for Ned. Soon, I'll be deep enough into the book to really give you my thoughts, so keep an eye out for that!
---
And that concludes my book thoughts for this week! I'm actually really enjoying my e-reader (though I will never not love my physical copies) and I'm actually hoping to have a bigger variety to read on there, with my Birthday coming up! If you have any recommendations, let me know! Otherwise, I will leave you guys to reading over my book thoughts, and I'd love to hear it if you have any thoughts on the above mentioned novels as well! I'll have the actually full reviews for them up as a finish, and I'll make sure to link those in my book thought Friday when I do.
Until next time, guys. Keep reading and writing, and keep being absolutely awesome!
Author Amanda McCormick
Twitter | Patreon | NaNo Page | Tumblr | Blog Masterpost